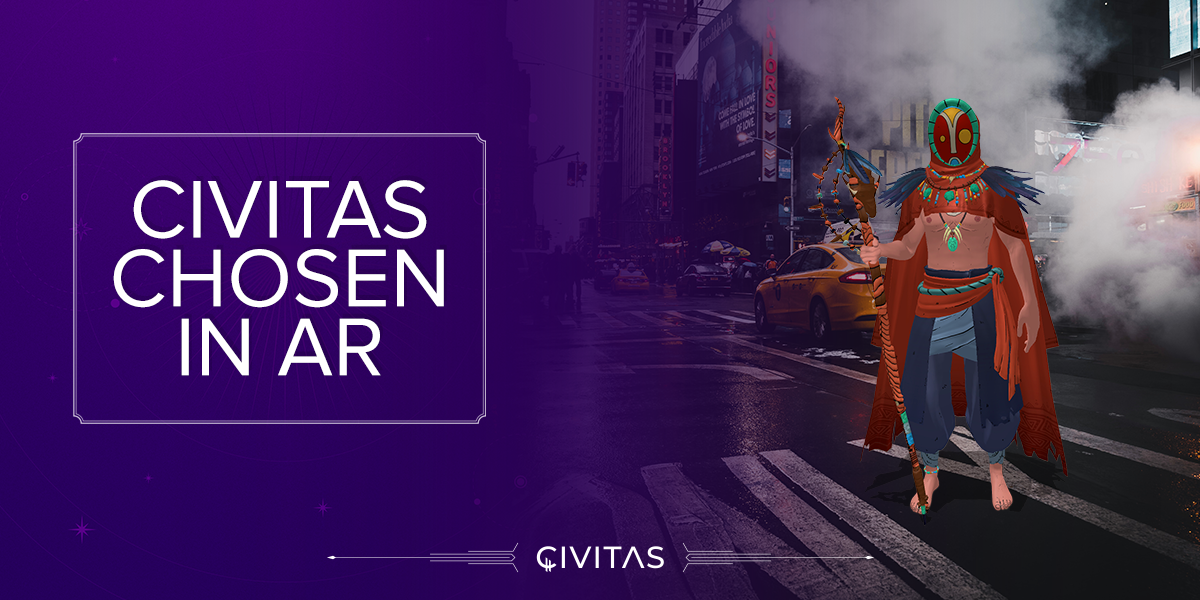 Beyond the Screen: Bring a Chosen to life!
From the gaming world of Directive Games, comes an exciting update from our game Civitas, that will change how you interact with your Chosen. We've been working tirelessly to revolutionize the gaming experience by bringing the world of Augmented Reality (AR) to our community.
We're happy to announce that the beloved Chosen can be experienced in AR Alpha and downloaded as a low-resolution 3D GLB model in Alpha format.
Experiencing Your Chosen in AR Alpha
Our community is the core of everything we do at Directive Games. We want to give you the opportunity to explore the full potential of AR, bringing your Chosen to life in your very surroundings. So, whether you're relaxing at home, grinding at the office, or enjoying the great outdoors, your Chosen can accompany you on your journey with our new AR feature.
Three simple steps to getting started:
Navigate to your Chosen on OpenSea and look for the AR link in the description**
Capture photos and videos on your preferred mobile device.
Share your thoughts and experiences through the Civitas Discord server.
Here at Directive Games, we believe in the power of collaboration and community-driven development. Your feedback is invaluable to us as we strive to perfect our AR app. We encourage you to share your thoughts, insights, and suggestions with us. Together, we will shape the future of gaming and create an unparalleled user experience.
Downloading A Chosen in 3D Alpha Model
For those who want to take things to another level, we have made the 3D model of your Chosen available for download. This optimized GLB format can be utilized in popular internet game software such as Blender, Maya, and Houdini. You'll find the 3D model in the description of your Chosen NFT on the marketplace, the same place as getting a profile picture version of your Chosen.
This isn't just any low-resolution model; it is carefully optimized from our high-resolution source assets. The beauty of the GLB format is that it includes textures, making it easier for you to assemble your model. For those feeling a bit more adventurous, you can also have a go at Mixamo animations by converting the GLB to FBX with Blender. Try out your favorite stance or dance, or even take it for a spin in Unreal Engine 5.2.
We're excited to bring your Chosen to life in more formats than ever before. The AR app and downloadable 3D GLB model are just the beginning. Your valuable feedback on these features will shape the future versions we release.
So, what are you waiting for? Download the AR app today!
** You do not have to own a Chosen to try out the AR app
There is always something fun going on, like not too long ago everybody was losing their sh!t over eggs… like seriously, eggs! It got weird… 🥚