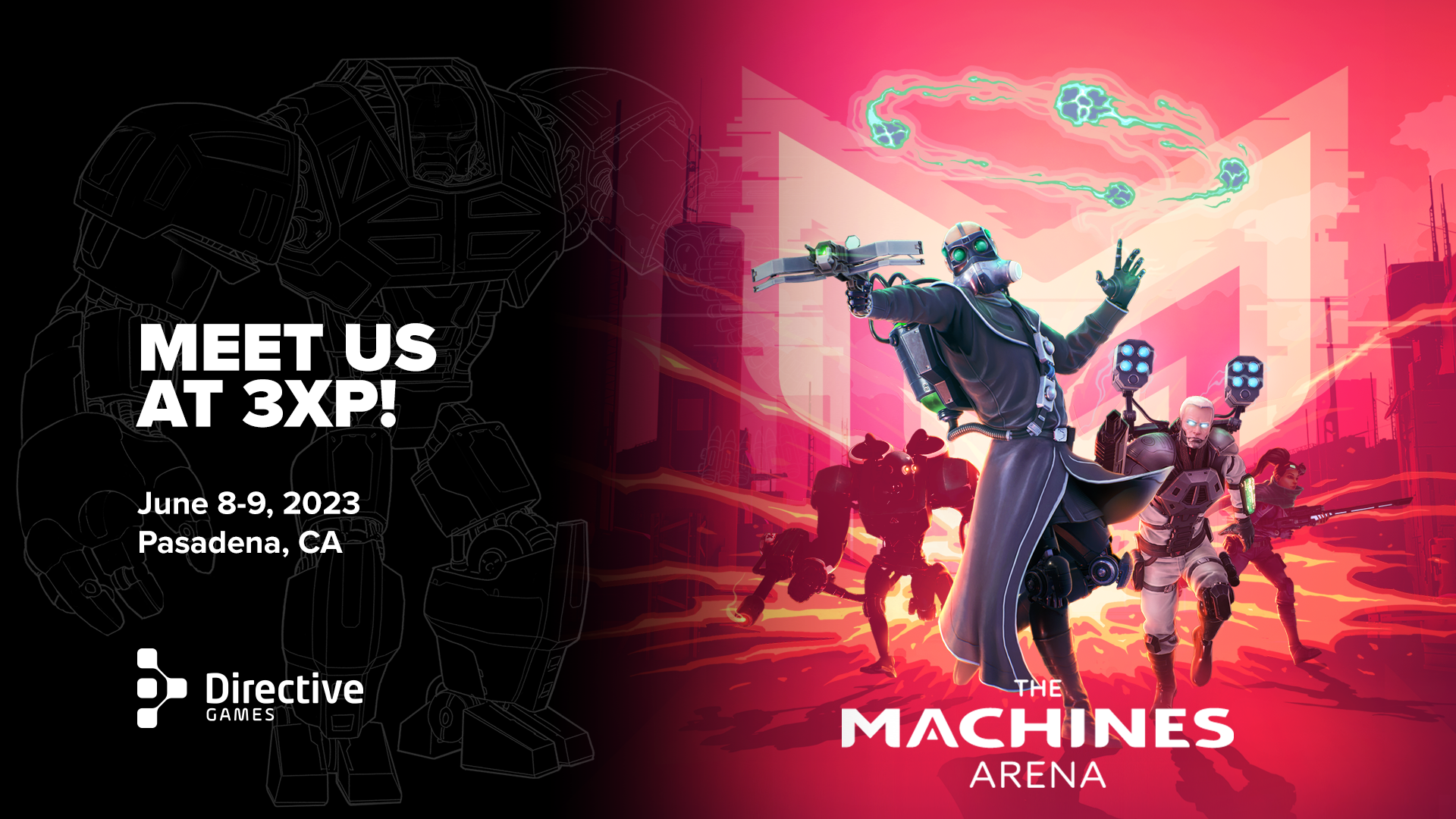 The Machines Arena at 3XP Expo: A Showcase of Web3 Gaming Innovation
We're thrilled to announce that The Machines Arena will attend the upcoming 3XP Expo in Pasadena, California, on June 8th and 9th. 3XP is a pioneering event in the US dedicated to the burgeoning web3 gaming industry. It's a platform that addresses the need for a physical marketing space for the promising pipeline of AAA-quality games integrating blockchain technology set to release in 2023-24.
At the expo, we will have a booth where visitors can experience the thrill of The Machines Arena first-hand. Attendees will be able to participate in electrifying 4v4 matches and get a sneak peek at the next map to be added to our game in the upcoming major upgrade.
But that doesn't end there. Our booth will also feature an AR spectator mode, offering a unique and immersive way to experience the intense battles of The Machines Arena. This is a great opportunity to play our game and to feel like you're part of the action as a spectator.
We're honored to be showcased alongside some of the most innovative titles in the web3 gaming space at 3XP. The expo aims to bridge the gap between traditional gamers and the emerging blockchain gaming industry, and we're excited to be part of that journey.
The highlight of the expo will undoubtedly be on June 9th at 11 AM PST where The Machines Arena will take center stage in a streamed match on the esports stage. Influencers and professional players will battle it out in our game, showcasing the fast-paced, strategic gameplay that makes The Machines Arena unique.
We can't wait to meet you and share The Machines Arena with you. So if you're at the 3XP Expo, be sure to stop by our booth and chat with our key members of The Machines Arena team. Our Marketing Director will be there!
"I'm incredibly excited for Directive Games to be a part of the 3XP Expo this year. As the Marketing Director, I've had the privilege of seeing The Machines Arena grow and evolve, and I can't wait to showcase what we've been working on to attendees and fellow professionals in the industry. This is more than just an opportunity for us to share our game - it's a chance to meet with and learn from some of the brightest minds in the web3 gaming space. The 3XP Expo is a fantastic platform for fostering collaboration and innovation, and I'm looking forward to the conversations and connections that will be made there." - Kristján Einar, Marketing Director.
Get insights about what's to come, and join us for an unforgettable gaming experience.
See you in Pasadena!
There is always something fun going on, like not too long ago everybody was losing their sh!t over eggs… like seriously, eggs! It got weird… 🥚